ANNA OUTER LID PRESSURE COOKERS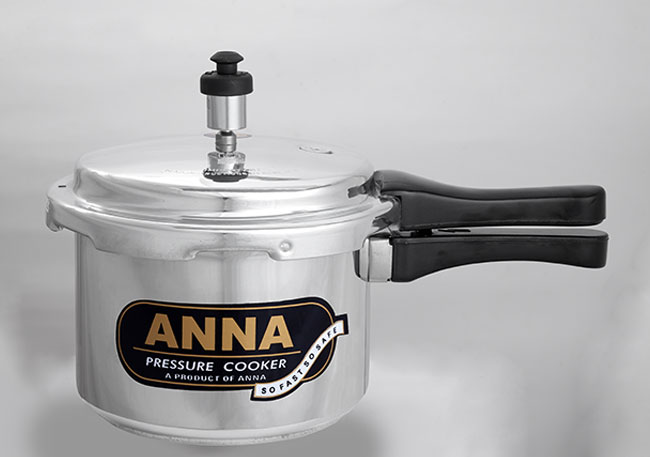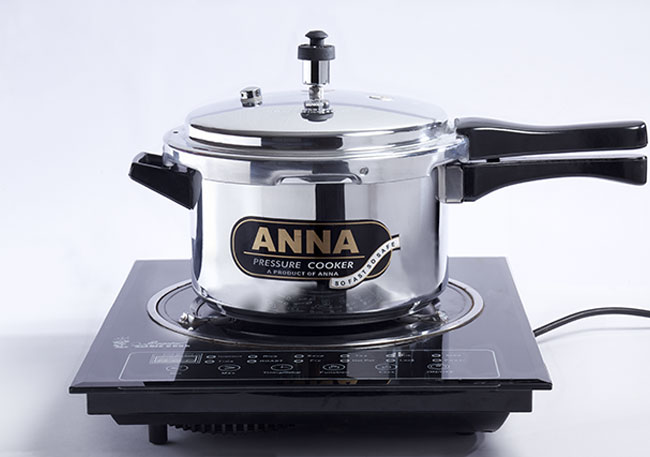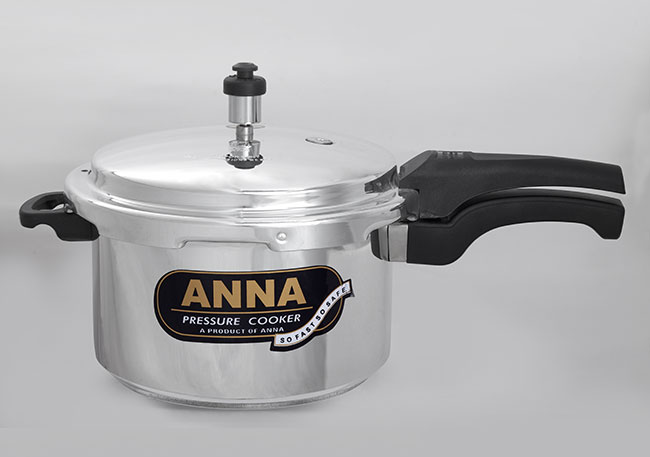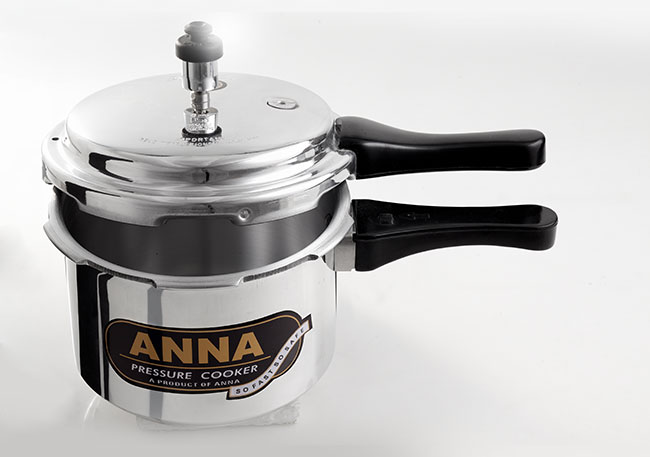 In the world of kitchen appliances, pressure cookers irrefutably bag the top position in terms of usability and efficiency. Just put all the ingredients in the pot, lock the lid, turn on the stove and you are good to go.
Anna takes it a notch up with our outer lid aluminum pressure cookers that come with extra space and extra safety. Both the cooker and the handle are made of 99% pure aluminum ingots with BIS certification.
Outer lid pressure cookers from Anna leave no room for hazards or contamination. When heated, the pressure cooker raises the boiling point of the water and traps the steam inside the pot cutting down the cooking time significantly. Once the whistle hisses, you can either manually release the steam or let it sit for a few more minutes to enjoy a tender meal.
Equipped with a unique 3-way safety system to prevent overheating and consequent overpressure, Anna outer lid pressure cookers guarantee 100% protection of our users. They are made in compliance with globally accepted safety standards. The 3-tier safety system includes the following features:
1. Vent Weight: As soon as the pressure inside the cooker approaches 1.1 kg/cm2, the newly designed vent weight allows the excess pressure to be released outside.
2. Gasket Release System: When the pressure inside the cooker is about to touch the 2 kg/cm2 mark, the advanced gasket, made of durable rubber, channels the excess pressure safely downwards.
3. Safety Valve: Even if the pot on the stove slips your mind or the first and second safety features cease to function, we ensure your 100% protection with the help of a third advanced safety valve that is automatically activated when the pressure inside the cooker reaches 3 kg/cm2.
Gift yourself an Anna outer lid pressure cooker and enjoy quick-fix meals without compromising on taste or quality.
Note: Anna pressure cookers come with an extended 5-year warranty.