CHAKSON PRODUCTS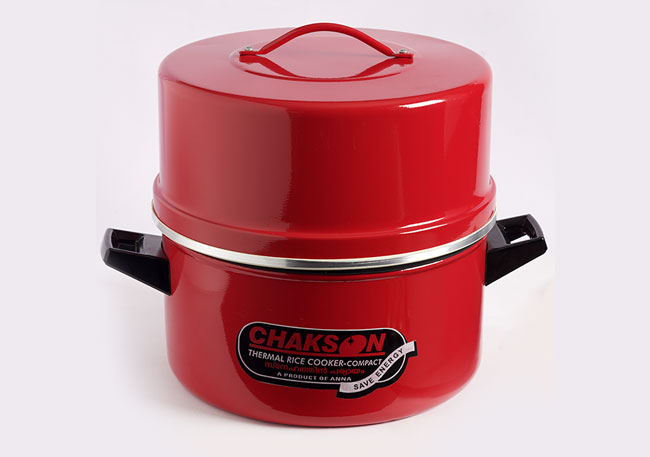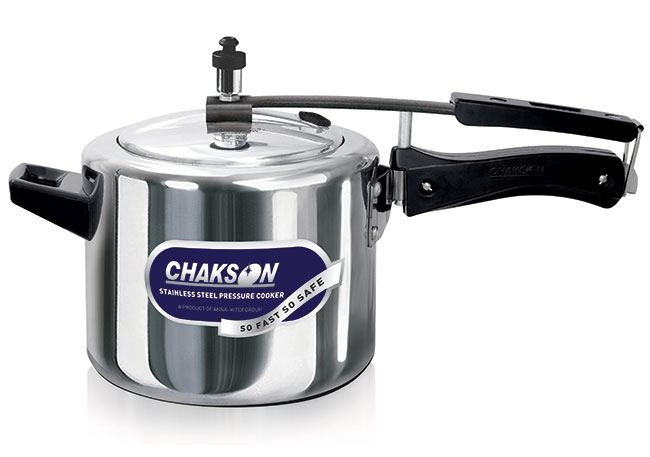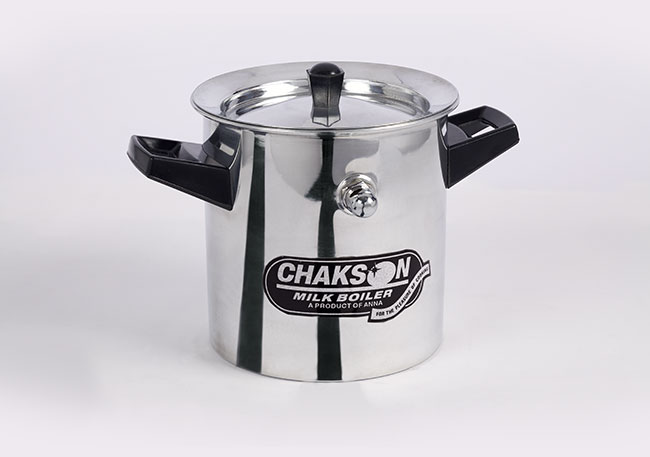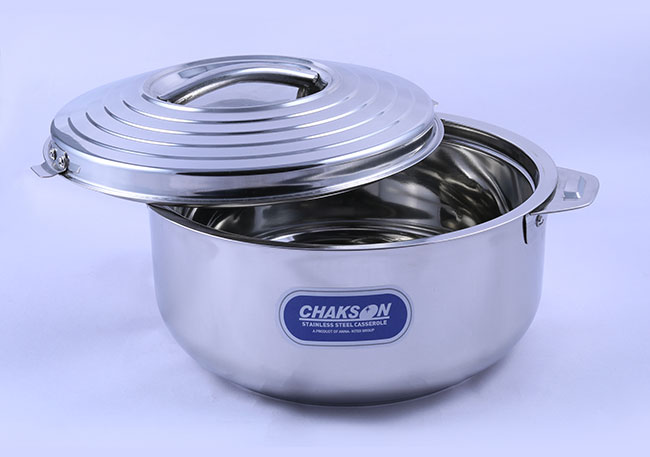 Cooking can turn into a hard menial chore if you are not equipped with the right utensils. To take the burden off you, Anna Aluminium offers a wide range of smart, functional cookware under the brand name Chakson.
Launched in the year 1993, Chakson soon grew to become a household name owing to its superior quality, scratch-resistant body, and stunning designs. Aluminum ingots with 99% purity that none can match go into the manufacturing of our cookware. All our products are certified by the BIS (Bureau of Indian Standards), guaranteeing you safe and healthy cooking.
Wondering how Chakson maintains the top position among cookware brands in the domestic as well as international markets for decades in a row?
We keep tabs on the trends in the industry, understand the emerging requirements, and develop futuristic, innovative cookwares that kindle the chef in you.
Chakson choodarpetty, Chakson multi steamer, and Chakson Puttu Maker are some of the most widely received Chakson products.
Chakson Choodarapetty
'Choru', might be the most beloved staple food in Malayali houses, but it robs a significant amount of time and power to be ready-to-serve. The uneconomical and inefficient method of cooking rice is passe today, thanks to chakson choodarapetty/ thermal rice cooker.
We created a rage in the market with Chakson Choodaarapetty, giving a new twist to conventional cookers. Chakson thermal rice cooker is made of strong, sturdy & superior standard virgin aluminium ingots with BIS certification. The energy inside the cooker is retained with the help of vacuum insulations. Since heat loss via conduction, convection, and radiation is considerably reduced, the food, as long as it is inside the chakson thermal rice cooker, stays fresh and warm. The best part is, it helps you save about 15-20 percent of your cooking gas consumption each month!